What Type of Powerbank Should I Get?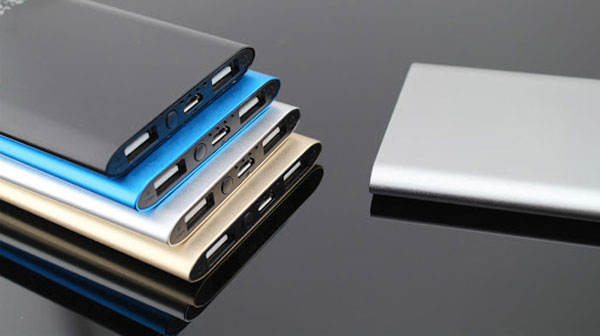 Of course power banks are nothing new and you can pretty much pick one up from your local dairy these days. However, as your number one stop for portable power, we felt it would be prudent to put together this quick article that breaks down things to look for and some of the misconceptions on the humble power bank.
What is a Power Bank?
The number one issue with any portable device has always been running time and or battery life. A power bank is the ultimate portable electronic accessory which has changed this landscape forever.
Power banks contain (usually lithium) rechargeable batteries and typically have some form of USB socket that can recharge and or provide backup power for your portable devices. Originally, power banks were only suitable for smaller devices, such as smartphones and MP3 players. Now days, power banks are available in all sorts of sizes and capacities and can recharge full size laptops, tablets, portable household appliances like bluetooth speakers and much more.
Running Time and Capacity
We have found, both as retailers of power banks and everyday users, that this is the area with the most confusion, and…. Well, just make believe.
Some manufacturers write whatever they want on their devices as far as capacity / running time. Often this simply defies the law of physics for what is possible from a mass-produced cell. The best analogy would be to try and fit 2l of water into a 1l bottle.
So, if you have seen a match box size power bank on an auction site that claims it can recharge your flagship modern smartphone 12 times and can be (self) recharge in 30 minutes, we would advise a healthy dose of scepticism.
Power banks ultimately contain a selection of lithium rechargeable cells. These would likely be 18650 (or variation) cells, or in some cases a lithium polymer cell. The physical size of the power bank versus mass produced 18650, or lipo cells, would always be the biggest tell as to whether the capacity is possible.
At the time of publishing this article, the largest (reliable) power bank we have used and tested offers 20ahr capacity at a comparable physical size. For the record, this is larger than your jean pockets.
Device Compatibility
Although pretty much all modern portable electronics have adopted USB as the standard for recharging power, not all these devices can be charged with any USB compatible power bank. In most cases if they do accept a charge, it will be very slow or offer an impractical full charge time. There are some key features and or terminology to look for in a power banks power output. Outside of the physical USB plugs, there are also two (main) proprietary power standards that we will cover later. These are Power Delivery and Quick Charge.
Output Sockets and USB Types
Most power banks will feature at least one USB Type-A output socket and one USB Micro socket for recharging the power bank.
Older portable devices may only require some variations of Micro USB and standard 5v 2a power. This can be achieved with a USB Type-A to Micro USB cable that came with the original device. In this case any power bank will recharge the device. However, most modern smart phones, tablets and household appliances require USB Type-C for their recharging.
Although many power banks (including some we sell) have a physical USB Type-C connector, this does not necessarily mean it will charge your USB Type-C portable device in a reasonable time frame. In some cases, it won't charge it at all. Most modern devices require either Quick Charge or Power Delivery standard for their charging requirements. Some manufacturers like Samsung have their own proprietary standard as well.
If you are looking for a backup power solution for a modern portable device, always make sure that the power bank you are looking at buying references either Quick Charge or Power Delivery. Otherwise, even if it physically connects to your device with USB Type C and the device starts charging, you may notice 10-18-hour charge times. This defeats the whole purpose of a backup power bank. As the power bank will not have enough power to keep the device running while being charged.
What is Quick Charge?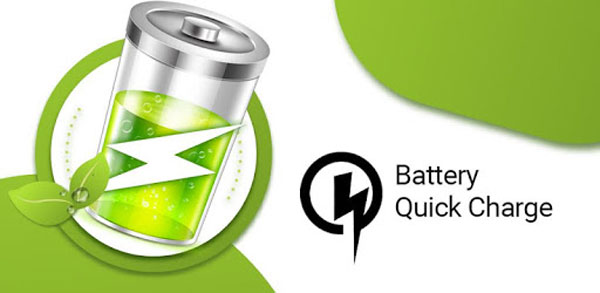 Quick Charge is a proprietary technology that was developed (and owned by) Qualcomm. Quick Charge allows for much faster and efficient charging of portable devices. It's mostly used in flagship smaller portable devices such as smartphones. Quick Charge allows much higher voltages than the typical 5v 2a standard USB output. The voltage and current can alter during the charging process, or depending on the device, to maximise energy efficiency. This process considerably reduces charging time, particularly in the early stages of recharging, such as when the portable devices are at 10-30% remaining battery.
At the time of publishing this article, Quick Charge 4 and 4+ have just been released. Although still uncommon in current smartphones for sale.
Quick Charge 4 claims to vastly improve efficiency and what is possible in charging a device from their previous 1-3 incarnations. Just to add to the confusion, Quick Charge 4 now claims to be completely backwards compatible with Power Delivery (USB-IF) and provides the same voltage and max power to suit larger devices.
What is Power Delivery?
Power Delivery (PD) by USB-IF offers voltages as high as 20v and 100w of max power. This lends itself more to larger devices like modern laptops and tablets as well as household appliances. As an example of some popular devices, Apple uses Power Delivery (PD) for its iPhone range and the Microsoft Surface range also use Power Delivery as its charging standard.
Power Delivery is a similar principle to Quick Charge. Adjusting voltage and current to maximise efficiency and battery recharging time. Essentially exchanging this information with the device being charged to maximise available power and reduce charge time. Despite its considerably higher voltage and power, Power Delivery still uses standard USB Type-C as its proprietary connector.
Power Delivery compatible chargers and power banks would not only list Power Delivery (PD) as a feature, the devices USB Type-C voltage output specification would be rated from 3.6-20v. While standard USB power banks that are not PD compatible would list their USB output just as 5v 2-3a. Therefore, the presence of a USB Type-C socket doesn't necessarily mean that the device is Power Delivery compatible.
Charging the Powerbank
How you charge the power bank and how long this take is also a big component to its usability. Depending on your use and application, a power bank that has a bulky AC adaptor that takes forever to charge could make the whole endeavour pointless.
Some power banks use high powered (compact) AC adaptors to charge their internal batteries quickly. Some don't come with any power supplies at all and are supplied only with a USB cable. Some adopt Power Delivery / Quick charge AC adaptor and in some events include a cigarette lighter adaptor so that you can charge the device in the car.
Some power banks can also be charged by the sun! If you are a fan of our great outdoors, Mr Positive carries a range of quality made backpacks that feature an integrated solar panel that can charge the bags internal power bank when on the go. View Our Range of Voltaic Solar Charge Bags and Accessories.
Not all manufacturers list recharge time and it makes it difficult to know what you are in for until after the first use. If the power bank is supplied just with a USB (Type-A) cable, it stands to reason that it will charge slowly from a standard USB socket. Check the included accessories and if possible, the ratings of both the AC adaptor and the Powerbanks input for the best idea of how quickly it can be recharged.