In Store Pick Up


Please Note: Mr Positive showroom is closed Friday July 9. No pickups on this day. Please place your order online as online orders are being processed as normal.
You can now pickup and or pay for selected Mr Positive products from our Mt Wellington showroom and warehouse.
Important Note Before Visiting Mr P
If you are planning on coming in store to buy and or pickup an item you have seen on the Mr Positive website, there are a few important things you should note first.
Some of our products are shipped directly from our suppliers (Auckland) warehouse, as such they are not stored in our Mt Wellington warehouse and aren't available for immediate pick up. These are typically very specilaised products, or products that require specific process around storage, such as flooded lead acid batteries, very heavy deep cycle batteries, chemicals and cleaners.
Products that are available in our Auckland showroom and can be picked up during our listed opening hours will be labelled as such on our website. Here is an example: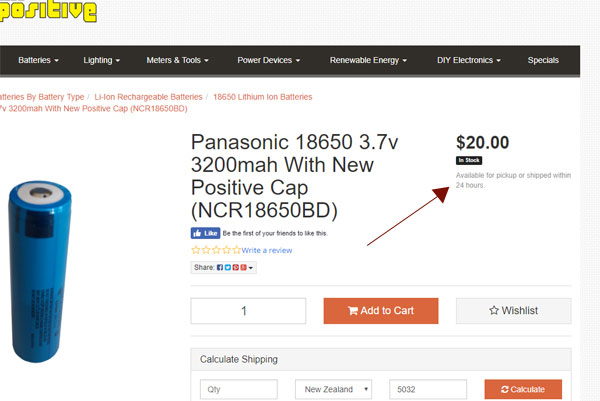 If the item you are interested is NOT labelled as available for pickup, in most cases we can source this for you with a 24-48 turnaround so that you can still pickup and pay when it arrives. Please contact us and if you wish to query pickup options on a specific product.
Showroom Address
42 Aranui Rd
Mt Wellington
42 Aranui Rd is part of Apex Industrial State.
Showroom Opening Hours
Monday-Thursday: 8:30am to 3:00pm
Fridays: 8:30am to 1:00pm
Saturdays and Sundays: Closed
Public Holidays: Closed