Garo chargers are the ideal secondary charging solution for your EV or PHEV vehicle. Whether it is for the employees at the office, secondary charging solution for the holiday home, workshops or garages, our range of Garo chargers will suit almost any EV vehicle.
Garo EV Chargers offer up to 3 times faster charging from a standard 10a AC power outlet.
Garo is one of Europe's leading innovators of charging stations and end user EV and PHEV chargers. Swedish design and quality guaranteed to provide a safe and efficient charging solution for your EV and PHEV vehicles.
Features:
Compact and stylish design when wall mounted
Easy to install cut-out template included - making wall mounting simple
Flexible single-phase option for standard household AC sockets
Models available with both EV type connectors, including Type 1 (J1772) or Type 2 (IEC62196)4
Fast and easy colour LED status indication
Key lockable for access control
Built in RCBO protection
Specifications:
Phases: 1PH + Neutral + PE
Voltage: 230v AC +/- 10%
Frequency: 50Hz
Input Current: 32a
Input Power: 7.4kVA
RCD: 30mA (Type A)
Standards: IEC61851-1, IEC61851-22, IECTS61439-7
Charging: Mode 3
Weight: 3.8kg (inc cable and connector)
Plug: J1772 Type 1 Plug + 5m cable
Mounting: Wall Mount:
Dimensions: 422mm (H) x 25mm (W) x 124mm (D)
Protection: IP44
Operating Temperature: -25 to +40 Degrees Celsius
(T174FC)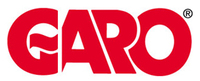 12 Month Manufacturer Warranty