Arlo Wireless Security Camera Battery and Charger Package
---
Customise Your Purchase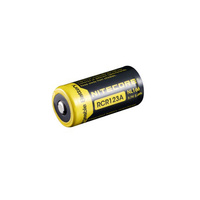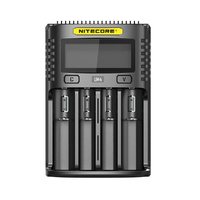 Netgear's Arlo Wireless Security Camera range of products are very popular for the home and small office. Offering an all in one simple to use wireless CCTV camera solution that anyone can setup.
The Arlo range of cameras is powered by CR123A (also known as 16340) Lithium batteries. Although disposable versions are made by the major battery manufacturers and are readily available, constantly buying new batteries is not very cost effective or friendly to the environment. With that in mind, we have put together a simple package containing rechargeable lithium batteries and a matching charger.
Our package consists of four high quality protected Nitecore CR123A batteries along with a Nitecore USB powered 4 slot battery chargers. The charger is super easy to use and features heavy duty spring loaded terminals and a comprehensive charge state indicator for each charge slot. The battery charger can also charge all your household rechargeable AA and AAA size batteries too!
The batteries include built in protection circuitry that will stop the batteries from damage due to over discharge and over charging.
Very simple to use all in one power solution for your Netgear Arlo Security Camera!
Package includes four batteries and one charger. Additional batteries can be added to the package if required.
Battery Charger Specifications
Input: 5v 2a DC / 9v 2a (Quick Charge) 18w max
Output: 4.35v / 4.2v / 3.7v / 1.46v +/-1%
QC Mode: 1500mah x 1 (max) / 1000mah x 2 (Max), 500mah x 4 (Max)
Dimensions: 159 x 107 x 41mm
Weight: 233g
Battery Specifications
Voltage: 3.7v
Capacity: 650mah
Chemistry: Li-Ion
Charge Current: Maximum 1c or 650mA (300mA recommended)
Weight: 17.8g
Dimensions: 16.6mm x 34.8mm
(ARLO1)

12 Month Manufacturer Warranty
---
We Also Recommend
---
Others Also Bought